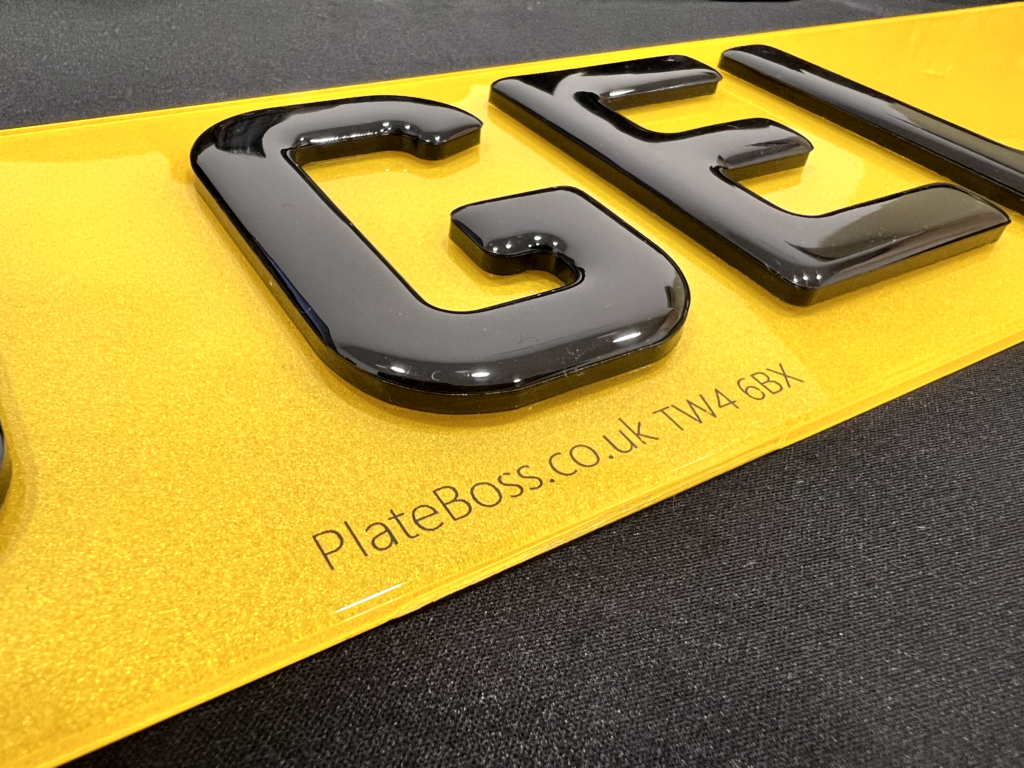 WHY CUSTOMERS LOVE PLATE BOSS?
PlateBoss.co.uk is one of the leading online Number Plate makers in the UK. We have built a stellar reputation selling premium quality UK Road Legal number plates to the public and trade. We are a registered DVLA Number Plate Supplier and adhere strictly to the standards set by them.
DVLA Registered Supplier
12 Month Warranty on ALL PLATES
Premium Crafted Plate Acrylics
Industry Leading Nikalite reflective Backing
3M Industrial Strength Adhesive, made to last
PlateBoss is undoubtedly one of the best number plate makers out there. I was impressed by the affordability of their services without compromising on quality. The quick turnaround time, they made my plate within an hour and the outstanding quality of the final product solidified my satisfaction with PlateBoss. If you're looking to create a personalized number plate for your vehicle, I highly recommend giving PlateBoss a try. Their exceptional service and fantastic products will undoubtedly leave you as thrilled as I am with my new custom number plate!
Manuel Villasenor
26/07/2023
Top class service! Highly recommended. Fitted my plates within 30min.
nice service
Rehan Choudhry
24/07/2023
Harsh Is great guy and absolutely very knowledgeable and go beyond and above great standards and plates were amazing All in All 5 star Person contact attitude behaviour and class work I would not go anywhere else any more 👍🏽👍🏽👍🏽👍🏽👍🏽👍🏽
Sathes Sathanantheswaran
20/07/2023
Really good service and perfect product!
Tomasz Bobinski
20/07/2023
Very good service. Highly recommend. Good price. Was getting my bike plates, waited maybe 5 min.
Excellent service with 5* customer care. This was our 2nd set of 3D number plates within 1 month and the same service each time. Thank you.
CUSTOMER SATISFACTION
We pride ourselves on providing exceptional products and service. Can 1000's of customers be wrong? Our customers are always satisfied. Simple.
PREMIUM QUALITY COMPONENTS
From start to finish, we only use premium quality products, chosen by us, to exceed those used by our competitors. We are so confident that we offer a 12 Month Warranty on all our plates (see ts & cs for more info)
Excellent throughtout, answered all my questions, dealt with documents professionally and safely and above all the plates look awesome! thanks guys, will certainly recommend!
I am very happy with my number plates. Very happy customer!!
Love it!!! I nice checkout process and document process too, gave me more confidence than these cowboys who arent even DVLA Registered! By the way, the plates are beautiful!